Home

Domo
Slavsk verzia


Links



Forum and chat



Television


Danubia


History


Goals


President


Slavzem


Enotita


SlavsUnite


Slavs


Radical wing


Slavic Language


Edinstvo


Slavianstvo.org


Slavija


Free Domains


Contact

anglo-russkiy perevod


anglielsko-polski


Slovak
inju jazikas
NOT YOUR MONEY, ONLY YOUR HELP !

URGENT: We need help. We don't need your money, we need only help so we could earn our own money for our projects.

We have our own internet servers (they cost money) and variuos pro-slavic domains.

WE CAN DO FOR OTHERS:
1) Register Domains. Best rates in the industry.
2) Place domains on our servers. Best rates in the industry, around $10.00/month, depending on size and traffic. Prices are negotiable.
3) Create commercial, business, e-commerce or personal web-pages. Do any type of programming involving internet.
4) Place advertizing banners (or links) on hundreds of well-visited Domains.
5) Create any games, including complex video animations either for re-sale or for advertising purposes.
6) Do internet searches.
7) Create personal mini-websites, like an electronic business card. Very reasonable and negotiable rates. Much cheaper than an entire domain.

PLEASE IF YOU KNOW PERSONS OR BUSINESSES THAT HAVE NEED FOR SUCH SERVICES, REFER THEM TO US. WE WILL NOT ONLY GIVE THEM MORE REASONABLE RATES THAN WHAT THEY ARE PAYING NOW, BUT WE WILL USE THE MONEY TO CONTINUE OUR WORK AND TO SUPPORT OTHER SLAVIC PROJECTS.

Sincere thanks

Panslavia secretariat
info@panslavia.com

Television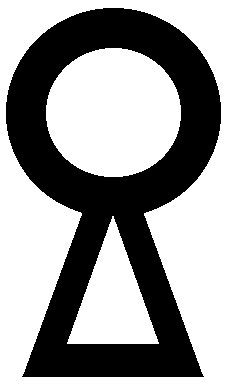 First there was Völapük, Esperanto and Ido. Now there is Slovio! While Esperanto and the other planned languages were an excellent idea, you could use them only in one place: to talk to other Esperantists. Because they were created out of too many unrelated languages, no one could understand them nor use them without some effort. Slovio is the only planned language which you can put to an immediate daily use! As soon as you learn Slovio you can communicate with more than 400 million people around the world. From Prague to Vladivostok, from St.Petersburg through Warsaw to Varna. From the Mediterranean and from the North Sea to the Pacific. Since Slovio is based on closely related European languages, it can be put to an immediate use around the world. You will be amazed, how many people will understand you, how many people will talk to you! Slovio will open up a whole new world for you, for your business, for education, for pleasure. Slovio is the planned language of choice for modern people. Simple logical grammar, simple phonetic spelling, compatible with most European languages. Learn Slovio now!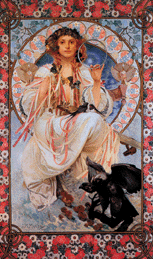 Major Slavic Nations:


Belarus


Bosnia


Bulgaria


Croatia


Czech Republic


Macedonia


Poland


Russia


Serbia


Slovakia


Slovenia


Sorbs
Lusathian Sorbs


Ukraine
Other countries with large Slavic populations:
Canada
United States
Australia
New Zealand
Austria
Moldova
Argentina
Latvia
Greece
Switzerland
Germany
Italy
Estonia
Lithuania
Finnland
Kazakhstan
Chile
Brazil
South Africa
Hungary
etc...
Every country in the world has some Slavic people. We are a world people.


Remember !


Slovio jazika